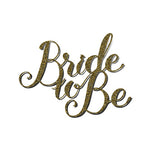 Planning for your big day can be both exciting and overwhelming, and finding the perfect wedding dress is often one of the most memorable moments for any bride. Of course, to ensure a truly positive wedding dress buying experience, it's important to plan ahead and approach the process with the right mindset.
First and foremost, start by doing your research. Browse through bridal magazines, visit wedding websites, and explore social media platforms for inspiration. Pinpoint styles, fabrics, and designers that catch your eye. Try not to stress too much over the details, though, as your wedding dress experience should be a fun and exciting time!
The next step is to set a realistic budget. Determine how much you're willing to spend on your dream dress and factor in alterations and accessories. It's crucial to be honest with yourself about what you can afford to avoid disappointment later on. Remember, you can find stunning dresses within any price range.
When it comes to scheduling appointments, be strategic and mindful. Choose one of the best bridal shops Denver has available with a great selection of designer dresses in advance and book appointments during weekdays or less busy times to receive undivided attention from consultants. Aim to have your fittings at least six to eight months before your wedding to allow ample time for alterations and any unexpected delays.
Furthermore, don't be afraid to bring along a supportive entourage. Choose a few trusted friends or family members who know your style and vision. Their honest opinions can be invaluable, but keep in mind still, that the final decision should ultimately be yours.