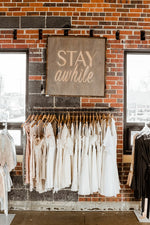 Planning a boho-themed wedding and wondering how to choose the perfect dress for your big day? Well, you're in for a treat, because a boho wedding dress is all about free-spirited, unconventional beauty.
The bohemian style is all about embracing nature, simplicity, and unique detailing. Look for dresses that incorporate these elements. Flowy fabrics like lace, chiffon, or crochet are popular choices. Boho dresses often feature loose, flowing silhouettes. A-line, empire waist, or sheath dresses are great options. They're comfortable and give off that effortless, ethereal vibe. Keep an eye out for dresses with intricate lacework, embroidery, or fringe. These details add a touch of boho charm. Don't shy away from subtle floral patterns either.
While white is classic for weddings, boho brides sometimes opt for off-white, ivory, or even soft pastel shades. It's all about what resonates with your style. Boho brides also love to accessorize. Consider flower crowns, braided hair, or layered jewelry to complete the look.
Since boho weddings often involve outdoor or destination settings, you might want to prioritize comfort. After all, you have to be able to move and dance freely.
Lastly, sustainable choices are in vogue. You might find the perfect boho dress in a vintage store or opt for a secondhand option to reduce your environmental footprint. You'll find a modern day boho wedding dress shop will still allow you to add personal touches that reflect your unique style, while choosing eco-friendly fabrics and materials.