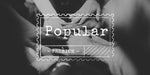 If you want a unique and gorgeous wedding dress, one of the best to consider is a "boho" dress, which would probably be considered among the top most popular and impressive dresses in this day and age. Boho, or bohemian, wedding dresses have become increasingly popular in recent years for several reasons, and there are quite a few factors that have contributed to that popularity.
Boho wedding dresses are typically made from lightweight, flowing fabrics that are comfortable to wear all day long. Many brides appreciate the relaxed and effortless feel of boho dresses, which are perfect for outdoor weddings, beach weddings, or any setting where comfort is a priority.
These dresses often feature unique details such as lace, embroidery, fringe, or beading. Such details can give a dress a one-of-a-kind feel that is perfect for brides who want to stand out on their special day.
Boho wedding dresses also come in a wide range of styles, from simple and understated to bold and colorful. This impressive level of versatility allows brides to choose a dress that aligns with their personal style and vision for their wedding day.  Be sure to see this Boho wedding dress shop to find the best in Boho styles.
Many of the wedding dresses in this style are less expensive than traditional wedding dresses, making them a popular choice for budget-conscious brides. With their relaxed, natural feel, boho dresses are perfect for brides who want a beautiful dress without breaking the bank or harming the environment.